NASHVILLE, Tenn. (WKRN) – It's been nearly six months since Williamson County Schools superintendent Mike Looney declined to take the top job at Metro Public Schools.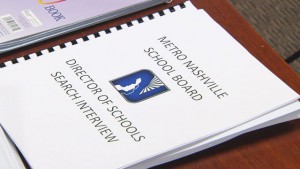 And on Friday, an advisory committee made up of community leaders discussed recommendations to give the school board as they search for a new director.
One issue is finding a director who has worked in diverse communities like Nashville.
"We have a very high population of children who are in poverty and we also have a high amount of English language learning speakers in our school system as well," said Judge Sheila Calloway, who is on the advisory board.
Calloway continued, "So we want to make sure that person that comes in someone who recognizes those issues."