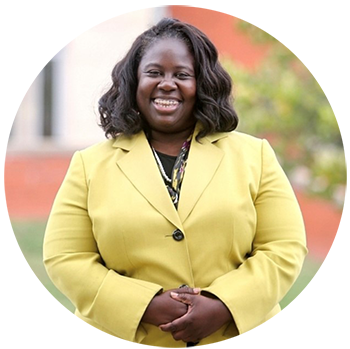 Judge Sheila Calloway
Sheila Calloway, a native of Louisville, KY, came to Nashville, Tennessee in 1987. She received her B.A. degree in Communications in 1991 and her J.D. in 1994 both from Vanderbilt University. After graduating, she worked at the Metro Public Defender's Office in both the adult system as well as the juvenile system. In January 2004, she was appointed by Judge Betty Adams Green to the position of Juvenile Court Magistrate. She was elected Juvenile Court Judge in August 2014. She serves as an Adjunct Professor at Vanderbilt University Law School, Belmont Law School and American Baptist College.
Judge Calloway is currently a member of the Napier-Looby Bar Association, the Nashville Bar Association, and the Disproportionate Minority Local Task Force. She also serves on The Pencil Foundation Board and the Homework Hotline Board. She has previously served on the Board of the Nashville Prevention Partnership, the MNPS Academies Partnership Council, where she is a past chair of the Health and Public Services Partnership Council. She is a past chair of the Advisory Board of the Cane Ridge High School Academy of Law, a 2013 member of Leadership Donelson/Hermitage, a member of the 2016 Class of Leadership Nashville and served on the state-wide Advisory Board of Tennessee Voices for Victims. She is the former co-founder and co-director of The Voices of Justice – a choir comprised of Juvenile Court employees and others that work with juveniles. She has also worked with Project Prison Connect – a program designed to educate high school students across Davidson County about the criminal justice system. Calloway is a member of the Temple Church. At Temple, she is an active member of the Music Ministry, the Women's Ministry, and a regular volunteer at the Second Harvest Food Bank. She is happily married to Paul Butler Calloway, Jr. and the proud mother of one son, Paul Calloway, III.