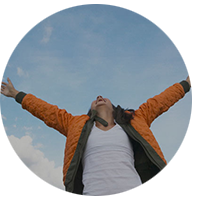 ---
---
Student Resources
F.I.N.D. Design: FIND Design exists to provide gender-based programming that empowers, elevates, and educates girls to be emotionally strong and resilient.
The Homework Hotline: The Homework Hotline tutors K-12 students in reading, language arts, math, social studies, science, Spanish, and more.
Metro Arts: Metro Arts strives to ensure all Nashvillians have access to a creative life through community investments, artist and organization training, public art and creative placemaking coordination and direct programs that involve residents in all forms of arts and culture.
Metro Schools Family Resource Centers: The Department of Student Services offers a wide variety of programs and services to ensure students are fully supported in, and out, of the classroom.
STARS: STARS is a nonprofit organization that supports young people through the social and emotional barriers they face. There five evidence-based school and community programs address issues like bullying, substance abuse and violence.
YMCA Y-CAP of Davidson County: The YMCA Community Action Program (Y-CAP) of Davidson County helps at-risk and undeserved youth achieve their brightest possible future by closing the opportunity gap. They serve students through mentoring and coaching, literacy tutoring, intervention and prevention programs, and college access and readiness resources—all at no cost. Their K-12 umbrella currently covers more than 1,200 students from 10 middle schools, 12 high schools and 42 elementary schools in the Metro Nashville Public School district.
Youth Encouragement Services: YES's mission is to enrich the lives of Nashville's youth by providing opportunities that encourage them to reach their full potential spiritually, academically, socially, and physically through daily programming.
Job Resources
Opportunity NOW: Opportunity NOW is Nashville's youth employment initiative, providing young people ages 14-24 in Davidson County access to employment.
Youth CAN: Youth CAN assists out of school youth, ages 16-24, with educational, training, and career opportunities through various resources and supportive services. The mission is to help young people achieve academic and occupational goals and attain a healthy work ethic. Youth CAN provides the financial and educational help the eligible youth need to receive a high school diploma, high school equivalency diploma, postsecondary diploma, or other qualified credential. We prepare them for employment, occupational, and educational opportunities.
After School
Girls, Inc.: Girls, Inc., using hands-on, research-based programming, empowers girls to succeed. Trained staff and volunteers build lasting, mentoring relationships in girls-only spaces that are physically and emotionally safe – where girls find a sisterhood of support with shared drive and mutual respect.
Girls On The Run: Girls on the run, using a fun, research-based curriculum that creatively integrates running, inspires every girl to reach her limitless potential, not just for the length of the program, but for life.
Oasis Center: The Oasis Center is a place where you can be yourself. Where you can go after your interests and become the person who you want to be in a caring, positive place. They have over a dozen programs to choose from—and you don't have to pick just one. Many of the youth participate in multiple programs at a time.
Rocketown: ROCKETOWN offers 12-18 Y/O students the chance to express themselves through after-school programs, such as music productions, songwriting, film production, digital design, live music and dance.