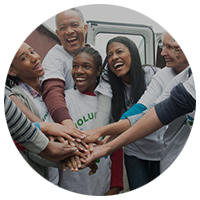 ---
---
Foster Care Review Board
The Davidson County Foster Care Review Board Program is a cooperative effort between the Juvenile Court, State agencies who hold custodial rights of dependent children, and the Nashville community. There are approximately 600 children in State custody in Davidson County on any given day and each of these children must have periodic foster care reviews conducted pursuant to State and Federal law. Due to this volume and the belief that citizens are a vital community resource, a significant portion of these reviews are conducted by citizen volunteer boards with technical assistance provided by the Court and the Tennessee Department of Children's Services. For additional information, please see the following:
---
CASA
CASA volunteer advocates are ordinary people, just like you, with an extraordinary desire to help a child find a safe and permanent place to call home. CASA volunteers want to make certain the voices of abused and neglected children are heard in an over-burdened child welfare system. You will not only bring positive change to the lives of these vulnerable children but also their children and generations to come. And in doing so, you will enrich your life as well.
Becoming a CASA volunteer advocate means you are:

Willing to participate in an in-depth 36-hour training program
Able to effectively communicate orally and in writing
Able to pass an extensive background check
Over the age of 21
CASA volunteers get to know the child and gather information from everyone involved in the child's life, including family members, teachers, doctors, lawyers, and social workers. They use the information they gather to report to the court and to advocate for the child's needs in the foster care system. CASA volunteers commit to represent and advocate for a child's best interests until the child finds a safe, permanent home.
---